At Crema, coffees are freshly brewed, the tea infusions are fragrant, and the beverage menu is extensive. Croissants, pastries, muffins, and sandwiches are complemented with signature desserts like cheesecake and Valrhona chocolate tart. For a refreshing treat, the Mövenpick ice cream trolley is on standby.
A central location in the hotel lobby and quick, friendly service make Crema a convenient rendezvous point to meet friends or associates. Natural light, a contemporary splash of colour and an invigorating water feature add to the ambience.
The cafe is open 24/7 and there's free Wifi and free valet parking, so it's also a good spot for folks working remotely.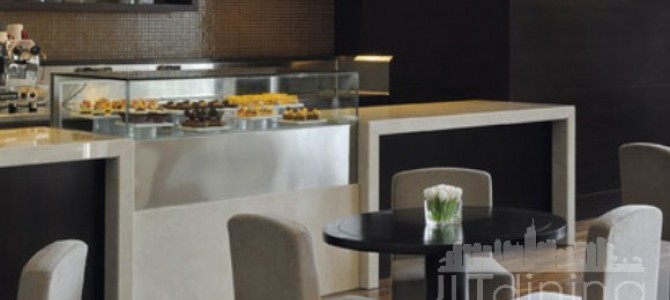 If you are the restaurant owner or manager and would like to edit your restaurant's JLT Dining listing, please get in touch with us here.