Streetery brings together Thai, Chinese, Malaysian, and Singaporean cuisines in a lively food hall environment by the lake in cluster D. Streetery's menu is diverse and centred around three different concepts – Zen (Thai), Fat Aunt's (curries, dim sum and build-your-own noodles) and Hing Kee (barbecue and grills). Walk right about to the three food stalls and savour the sights and smells, pick your favourites, pay form the at cashier's desk, and then just grab a seat anywhere in the hawker market inspired dining room our outside by the lake.
Food is brought to your table as and when it's ready. It's a true street food concept complete with thin wooden chopsticks and colourful plastic stools. Streetery's food is inexpensive and tasty - probably the closest you get to the hawker stalls you find in the heart of Kuala Lumpur or Singapore without leaving our neighbourhood.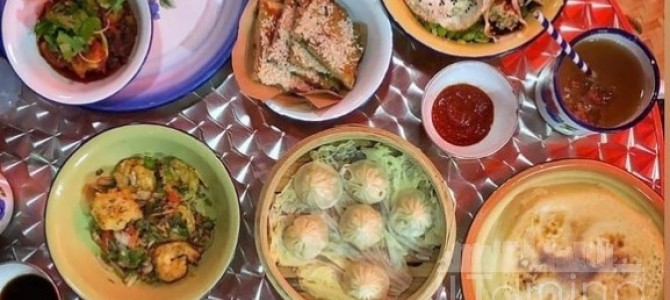 If you are the restaurant owner or manager and would like to edit your restaurant's JLT Dining listing, please get in touch with us here.