Inspired by the streets of Southern Italy, Via Vita brings Nonnas traditional cooking and authenticity straight to your table by presenting great Italian food made with love. Family, friends and foodies alike are invited to indulge in Mediterranean cuisine with influences from Italy.
The menu offers a plethora of options such as an exclusive Bruschetta Bar with multiple toppings to try, or a dedicated Deli Counter with a selection of traditional cheeses and cold cuts of meat. Not to mention the freshly made starters, salads, pastas, pizzas, and desserts. All of this and more is also available for delivery straight to your door.

The venue features a cool Mediterranean interior and is filled with an abundance of inspirations from Italy with dashes of turquoise, light blues and pales greens as well as its very own olive tree and a real Vespa to put you right in the heart of the Italian streets.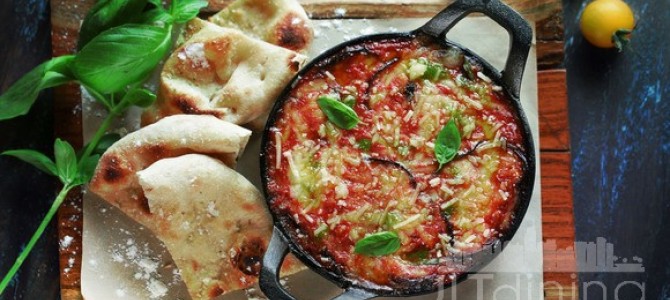 If you are the restaurant owner or manager and would like to edit your restaurant's JLT Dining listing, please get in touch with us here.